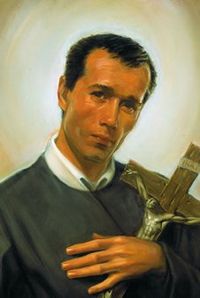 Saint Gerard Majella Novena 8th - 16th October
The solemn Novena to St. Gerard Majella is held over 9 days in the Holy Redeemer Church, Dundalk. It runs from the 8th to the 16th October.
Holy Redeemer Welcomes 100's of people from all over to the Annual Festival of Faith in Honour of St. Gerard Majella. The novena consists of two sessions a day, a morning session at 10:00am & an evening session at 7:30pm.
Prayers and petitions are offered up daily by members of the public and are read out during each session. Confessions are available after Mass. A blessing with the Relic of St. Gerard will also take place at each Mass.
Candles and prayer cards will be on sale in the Church foyer.
---

The Redemptorists