Online Mass available from our Church
Mass Times In Our Church: Saturday Evening Vigil: 6.00pm.
Sundays: 10.00am, 12.00pm, & 6.00pm: Weekdays: Monday - Saturday: 10.00am. Confessions: Saturdays  5.15pm - 5.45pm.
First Holy Communion and Confirmation dates for 2021
First Communion date for Redeemer Boys and Girls Schools is:
Saturday 4th September 2021.
Saint Brigid's School:  Friday 10th September 2021
Sacrament of Confirmation date for Redeemer Boys and Girls Schools is:  Saturday 28th August 2021.
Saint Brigid's School:  Wednesday 8th September 2021
-------------------------
St Patrick's Archdiocesan Trust Limited
VACANCY
Youth Ministry Coordinator x 2
Archdiocese of Armagh
[ 3 Year Fixed-Term Contract (subject to an 11 month Probationary Period)]
The Archdiocese of Armagh seeks to appoint two motivated and talented professionals, each to undertake the full-time roles of Youth Ministry Coordinator. The Youth Ministry Coordinators will work with the Diocesan Pastoral Team and be responsible for implementing the youth ministry element in the Diocesan Pastoral Plan. They will work with parishes and pastoral areas to meet the goals of the Armagh Diocesan Youth Commission's (ADYC) Strategic Plan 2019-2024 'Encourage, Enable and Empower.' The plan reaches out to all young people in the Archdiocese of Armagh to provide faith formation and to enable the development of peer ministry. This will involve developing a wide range of network communications with parishes, families, schools, and community organisations. This is an excellent opportunity and challenge for two experienced candidates to join our Diocesan Team.
The appointments will on a permanent full-time basis requiring 35 hours attendance each week, generally Monday-Friday. Flexibility in work pattern and hours worked will be requirements of these roles. (Even though the Coordinators will work as part of a diocesan team, one will be based in the North and one in the South of the diocese.)
Starting salary: £24,982 (or € equivalent)
If interested in making an application for either of these posts, please download, complete and return an Application Form from the Archdiocese of Armagh website at: armagharchdiocese.org, where you will also find the accompanying Job Description.
Closing date for receipt of completed applications is Friday 13 August 2021 at 5pm
St Patrick's Archdiocesan Trust is an Equal Opportunities Employer
BLESSED CARLO ACUTIS EXHIBITION OF EUCHARISTIC MIRACLES
Will be on display in our Church from this weekend until Wednesday 28th July. We welcome Bishop Michael Router celebrant of our Saturday evening Vigil Mass, who will officially open the exhibition. The exhibition will be officially closed at the 10.00am Mass on Wednesday 28th July and Archbishop Eamon Martin will be the main celebrant at this Mass. The exhibition will be open for all to visit during Church opening times:- Monday –Saturday 10.30am-1.30pm.
Carlo Acutis (3 May 1991 – 12 October 2006)
Carlo Acutis was an English-born Italian Catholic youth and amateur computer programmer, who is best known for documenting Eucharistic miracles
around the world and cataloguing them onto a website, miracolieucaristici.org, that he created before his death from leukaemia. Carlo's love,
appreciation, and reverence for the Eucharist were exceptional. "The Eucharist is my highway to Heaven!" he would say. And "If we get in front of the sun,
we get sun tans, but when we get in front of Jesus in the Eucharist, we become Saints." He prayed the Rosary and never missed daily Mass, even when (from the age of 11), he began visiting Eucharistic miracles
all over the world with his parents, documenting them. A "computer genius" and possible future patron saint of the internet, by age fourteen he had created a Eucharistic Miracle display that would tour the world,
along with a website. He believed that if people knew that Jesus was truly in the Eucharist, they would turn to God.
BLESSING OF GRAVES, DOWDALLSHILL, 1ST JULY 2021
https://www.facebook.com/holy.redeemer.1485.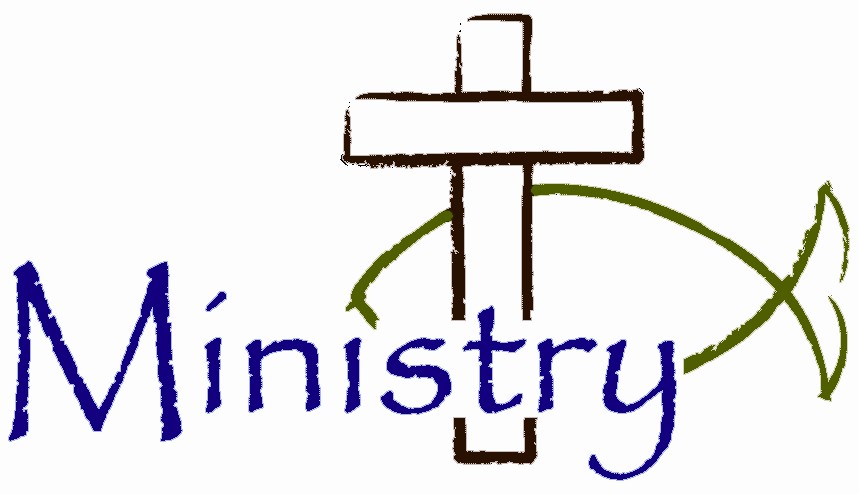 In Holy Redeemer Parish we encourage and welcome active participation from all parishioners. This is your parish, you belong here and your role is significant to its life and survival. We encourage all, young and old to actively participate in the liturgies and upkeep of the Church.
Yours are the eyes through which he looks with compassion on this world. You can take part in any number of ministries which we have. Become more involved by saying yes and signing up for at least one ministry. You have many gifts and talents which God has given to you, so don't be shy and share them with your parish. Like colours of the rainbow each Ministry adds light, life and beauty to our Church.
We provide training and information for all ministries, so don't think you won't know what to do as we will help you along the way. It's great to be part of a team and ministry is an excellent way to participate as a member of a team and provide and an essential service to your faith community. Remember we are all called to serve not to be served.
Each ministry has its own unique gifts and characteristics; each ministry challenges us in a different way. It's not easy for some people to be in the public eye but the challenge brings with it its own rewards and graces.
There are many ministries which you may consider joining, Eucharistic Minister,  Reader, Altar Server, Altar Society, Music Ministry and Choir, Dues Collectors, Distributors, Legion of Mary to name but a few. Remember that no ministry is greater or above another, all are parts working together in harmony. Be brave and say Yes! Simply contact the parish office or any of the priests and let us do the rest.
Let me finish with a words from St. Teresa of Avila
"Christ has no body but yours. No hands, no feet on earth but yours. "
---
For a map and directions to the church of The Holy Redeemer from your location click here
Click here for directions to Holy Redeemer Church from Northern Ireland
Click here for directions to Holy Redeemer Church from M1 Dublin
---
Safeguarding Children Policies Holy Redeemer Parish is implementing all of the guidelines in relation to Safeguarding Children, and these can be found by clicking here. The website for the Catholic Bishops has resource material for all those who might be affected by these events.  Please click this address, www.catholicbishops.ie, for a link to those.