IMPORTANT  NOTICE Unfortunately due to the reduction of Priests, we are now reduced to two full-time Priests to cover three parishes.  With effect from this Monday 2nd October the weekday Masses from Monday to Thursday (inclusive) will be replaced by a Liturgy Service with Communion.  Friday and Saturday 10am Masses continue as normal.  It is hoped that we will get another serving Priest soon. We thank you for your continued support.
Clergy: V. Rev. Mark O'Hagan, PP, VF Rev. Stephen Wilson, CC
Assisted by: Rev. Callum Young, CC V. Rev. Michael Murtagh, PE, AP
Online Mass available from our Church
Mass Times In Our Church: Saturday Evening Vigil: 6.00pm.
Sundays: 10.00am & 11.30am. Weekdays: Monday - Thursday:  10.00am Liturgy Service with Communion. Saturday: 10.00am. Holy Days: 10.00am. Confessions: Saturdays  5.15pm - 5.45pm.
Redeemer Boys & Girls Schools 2024 First Communion Date:  Saturday 25th May at 11.00am.
Redeemer Boys & Girls Schools 2024 Confirmation Date:  Saturday 11th May at 11.00am
A HUGE THANK YOU to gerry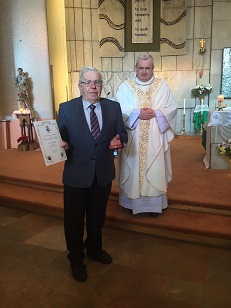 On behalf of the Parish Pastoral Council, all the clergy, past and present and all parishioners, we wish to extend our sincere gratitude to our Sacristan Gerry Faulkner, who has retired this week.
Gerry has served this parish over the last 40 years. During his time Gerry served on our first Parish  Pastoral Council, as an Extraordinary Minister of the Eucharist, Church collector and numerous other tasks as required.  Gerry has served for the last 9 years as our Church Sacristan, a role which he carried out with enormous diligence and faith. We wish Gerry a very happy retirement filled with many      blessings.
We would like to welcome our new Sacristan Sinéad Leahy and wish her all the best as she serves our parish in this role.
To view Synod Launch - Pastoral Letter click here
Universal Synod consultation link:-
Prayer of the Synod
We stand before You, Holy Spirit,
as we gather together in Your name.
With You alone to guide us,
make Yourself at home in our hearts;
Teach us the way we must go
and how we are to pursue it.
We are weak and sinful;
do not let us promote disorder.
Do not let ignorance lead us down the wrong path
nor partiality influence our actions.
Let us find in You our unity
so that we may journey together to eternal life
and not stray from the way of truth
and what is right.
All this we ask of You,
who are at work in every place and time,
in the communion of the Father and the Son,
forever and ever. Amen.
https://www.facebook.com/holy.redeemer.1485.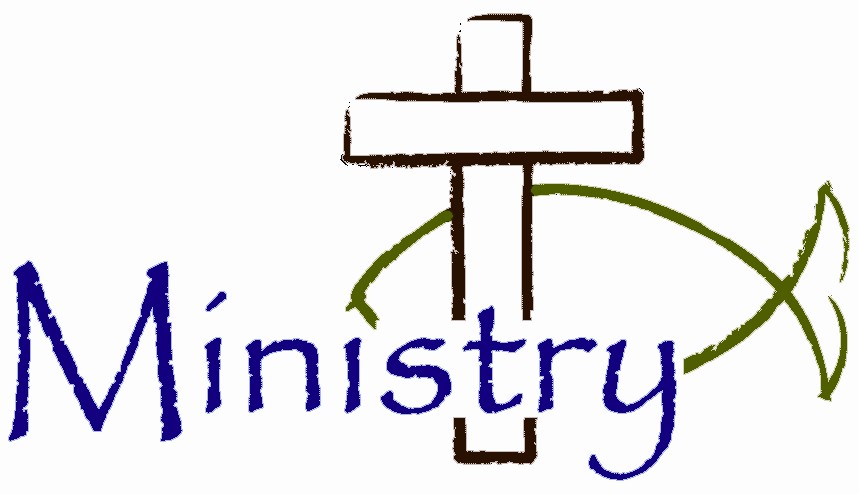 In Holy Redeemer Parish we encourage and welcome active participation from all parishioners. This is your parish, you belong here and your role is significant to its life and survival. We encourage all, young and old to actively participate in the liturgies and upkeep of the Church.
Yours are the eyes through which he looks with compassion on this world. You can take part in any number of ministries which we have. Become more involved by saying yes and signing up for at least one ministry. You have many gifts and talents which God has given to you, so don't be shy and share them with your parish. Like colours of the rainbow each Ministry adds light, life and beauty to our Church.
We provide training and information for all ministries, so don't think you won't know what to do as we will help you along the way. It's great to be part of a team and ministry is an excellent way to participate as a member of a team and provide and an essential service to your faith community. Remember we are all called to serve not to be served.
Each ministry has its own unique gifts and characteristics; each ministry challenges us in a different way. It's not easy for some people to be in the public eye but the challenge brings with it its own rewards and graces.
There are many ministries which you may consider joining, Eucharistic Minister,  Reader, Altar Server, Altar Society, Music Ministry and Choir, Dues Collectors, Distributors, Legion of Mary to name but a few. Remember that no ministry is greater or above another, all are parts working together in harmony. Be brave and say Yes! Simply contact the parish office or any of the priests and let us do the rest.
Let me finish with a words from St. Teresa of Avila
"Christ has no body but yours. No hands, no feet on earth but yours. "
---
For a map and directions to the church of The Holy Redeemer from your location click here
Click here for directions to Holy Redeemer Church from Northern Ireland
Click here for directions to Holy Redeemer Church from M1 Dublin
---
Safeguarding Children Policies Holy Redeemer Parish is implementing all of the guidelines in relation to Safeguarding Children, and these can be found by clicking here. The website for the Catholic Bishops has resource material for all those who might be affected by these events.  Please click this address, www.catholicbishops.ie, for a link to those.