Prayers for Exams
Sometimes the pressure of a looming exam can seem overwhelming. It may be that your test is the culmination of a year (or even more) of study. Perhaps your future course, college or university place depends on the outcome. In such circumstances it can feel like what you are about write (or get wrong) will decide the outcome of the next chapter of your life.
Praying before an important exam enables us to gain perspective on our life.
What do we discover when we pray? That God has given us so much more in life that we can ever imagine. That when we trust Him, we are completely safe.
No matter what the result of the examination, God will still love us, protect us. and walk with us. We can trust Him with our lives because he has created us and ultimately knows what is best for us.
Prayer for Preparation to Study
Lord, I know you are with me and love me.
Give me peace of mind as I prepare for this time of study.
Help me to focus on my books and notes,
keep me from all distractions so that I will make the best use
of this time that is available to me.
Give me insight that I might understand what I am studying ,
and help me to remember it when the time comes.
Above all, I thank you for the ability to be able to study
and for the many gifts and talents you have given me.
Help me always to use them in such a way
that they honour you and do justice to myself.  Amen
Prayer Before an Examination
Dear Lord, as I take this exam, I thank you that my value
Is not based on my performance, but on your great love for me.
Come into my heart so that we can walk through this time together.
Help me, not only with this test, but the many tests of life that are sure to come my way.
As I take this exam, bring back to my mind everything I studied
and be gracious with what I have overlooked.
Help me to remain focussed and clam, confident in the facts and in my ability,
and firm in the knowledge that no matter what happens today you are there with me.  Amen
Bible Verses for Exams
"Therefore I tell you, do not worry about your life, what you will eat or drink; or about your body, what you will wear. Is not life more important than food, and the body more important than clothes?"
(Matthew 6:24-26)
"Therefore do not worry about tomorrow, for tomorrow will worry about itself. Each day has enough trouble of its own"
(Matthew 6:34)
"I tell you, ask, and it will be given you. Seek, and you will find. Knock, and it will be opened to you."
(Luke 11:9)
"Don't worry about anything, but pray about everything. With thankful hearts offer up your prayers and requests to God." 
(Philippians 4:6)
Catholicism DVD Series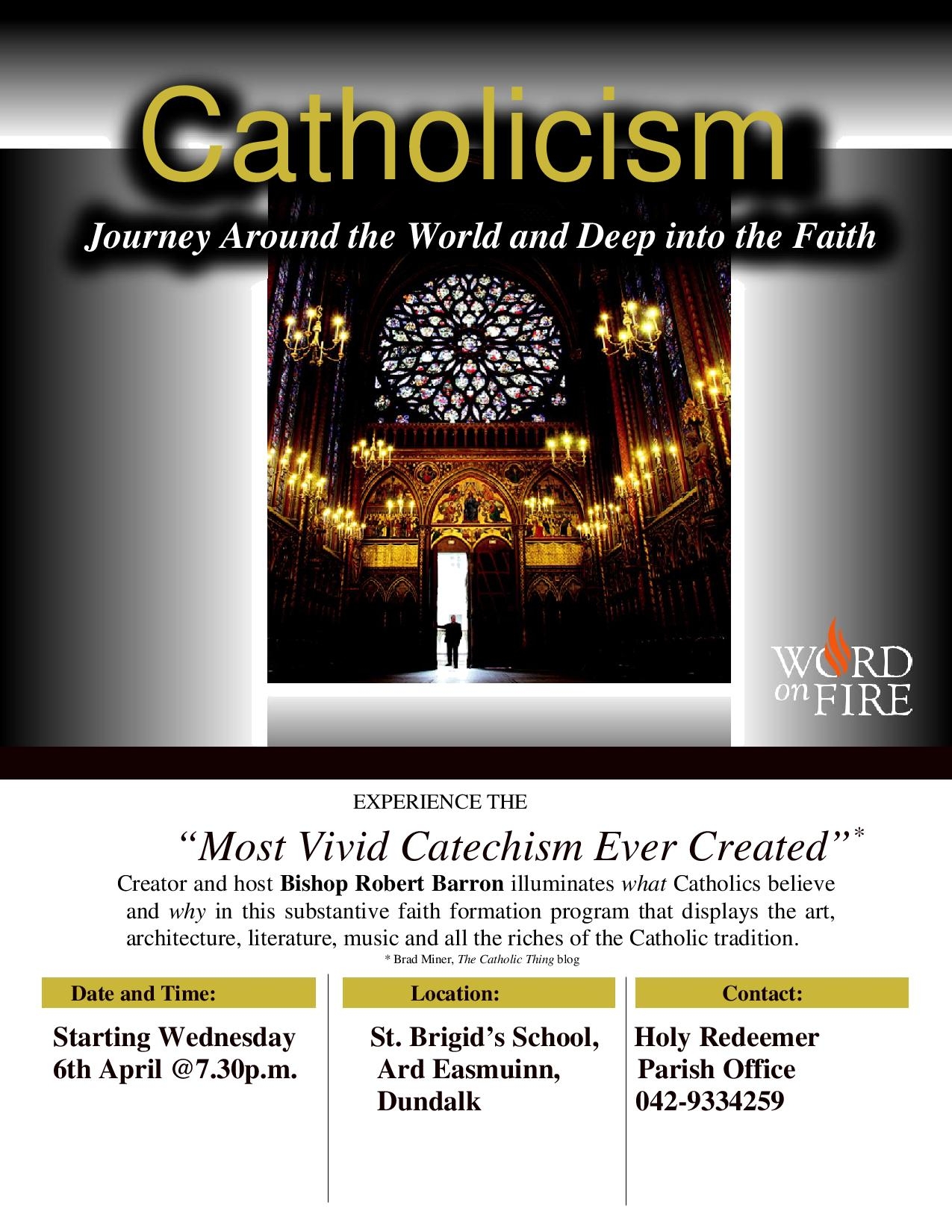 The final Showing of Catholicism will take place Wednesday the 8th June at 6:30p.m. in St. Brgids School.
All are most welcome.
---
A big congratulations to all the boys and girls of Redeemer and St. Brigid's schools who made there first Holy Commuion and Confirmation this year in Holy Redeemer Parish. A great occasion for the parish and we wish all the boys and girls the best and we hope to see them in Church very soon. 
---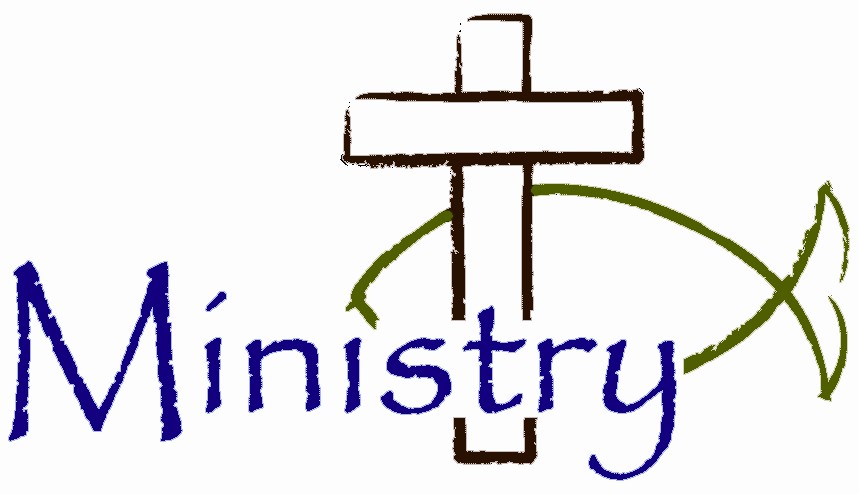 In Holy Redeemer Parish we encourage and welcome active participation from all parishioners. This is your parish, you belong here and your role is significant to its life and survival. We encourage all, young and old to actively participate in the liturgies and upkeep of the Church.
You can take part in any number of ministries which we have on offer. Become more involved by saying yes and signing up for at least one ministry. You have many gifts and talents which God has given to you, so don't be shy and share them with your parish. Like colours of the rainbow each Ministry adds light, life and beauty to our Church.
We provide training and information for all ministries, so don't think you won't know what to do as we will help you along the way. It's great to be part of a team and ministry is an excellent way to participate as a member of a team and provide an essential service to your faith community. Remember we are all called to serve not to be served.
Each ministry has its own unique gifts and characteristics; each ministry challenges us in a different way. It's not easy for some people to be in the public eye but the challenge brings with it its own rewards and graces.
There are many ministries which you may consider joining, Eucharistic Minister, Reader, Altar Server, Altar Society, Music Ministry and choir, dues Collectors, distributors, Legion of Mary  to name but a few. Remember that no ministry is greater or above another, all are parts working together in harmony.  Be brave and say Yes! Simply contact the parish office or any of the priests and let us do the rest.
Let me finish with a prayer from St. Teresa of Avila
"Christ has no body now, but yours. No hands, no feet on earth, but yours.
Yours are the eyes through which he looks with compassion on this world."
---
 For a map and directions to the church of The Holy Redeemer from your location click here 
 Click here for directions to Holy Redeemer Church from Northern Ireland
Click here for directions to Holy Redeemer Church from M1 Dublin
---
 Safeguarding Children Policies Holy Redeemer Parish is implementing all of the guidelines in relation to Safeguarding Children, and these can be found by clicking here. The website for the Catholic Bishops has resource material for all those who might be affected by these events.  Please click this address, www.catholicbishops.ie, for a link to those.